Keynote speeches and workshops that offer practical tools and advice for mental wellness. 
Anthony offers memorable keynotes and engaging workshops about Mental Wellness. Depending on your needs you may be a school trying to educate your students about Coping Skills and Suicide Prevention. Or maybe you're a conference trying to book an interactive experience that talks about Mental Health and Suicide in a way that's extremely accessible to attendees. Whether you're gathering in person, or holding a virtual conference, if you're mission is to End Stigma and talk about Mental Health than you've come to the right place. Hit the learn more button if you're looking for more information about these life changing programs!
Virtual Options Available!
Due to the global pandemic we are fully aware that not all people are gathering yet. We provide virtual Keynotes, Workshops, and Magic shows for those who are looking for an educational, or entertaining, experience on a virtual platform. Learn more by watching this video.
Partnerships and Brand Activation Campaign
Anthony has partnered with many companies like Chrysler, Dodge, Jeep, Ram, Tech Smart USA, and more to create interactive and engaging marketing activation campaigns that collect data, generate leads, and spread brand awareness . There's no better way to attract a crowd and shatter your campaign goals than with a world class magician that doubles as a product specialist! These are highly customized performances that Anthony works directly with your team to create or ensure goals are met. 
Anthony has a gift: the ability to make youth feel comfortable and safe enough to personally reflect and take an honest inventory of their own mental health. His vulnerability and humility are disarming. I encourage educators, coaches, and others to consider getting Anthony in front of their beloved youth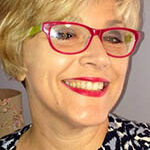 Michele Najor, PHD
Wayne State University
I, along with Clawson Middle School, cannot thank you enough for your phenomenal virtual assembly for our entire student population. Your rapport shown through the computer screen as you performed magic acts and card tricks with students. It was especially impressive how you were able to connect your tricks to your story. Your presentation title, "The Magic of Hope" is perfect for how you spoke of your own anxieties, feelings of insecurities and overall struggles during your young adult life.
Michelle Haight
Clawson Middle School Teacher.
The way you move, perform Magic, and talk… You remind me of a Disney character but in real life!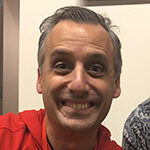 Joe Gatto
The Impractical Jokers